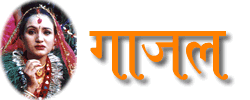 Gaajal
Gaajal is a different kind of love-story with lots of twists and turns revolving around three people, Bipana Thapa, who plays "Gaajal", Ramesh Uprety and Sushil Chhetri.
Gaajal gets betrayed and loved by two diffrent kind of men in different stages of her life. One of them loves her from his childhood, dreams to get her and the another loves her so extremely that he lets her live her life on her own without letting her know.
There is love in "sacrifice". Love is not always getting, but can be losing someone, too.
Review of khandan
Army
MALAI
MAAF GARIDEU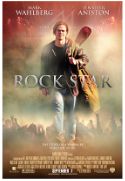 ROCK STAR

Although it has enough generic hard rock music to satisfy none-too-picky head bangers, Rock Star is a consistently shallow, mostly listless and only occasionally entertaining exploration of the rock star lifestyle.
cult of celebrity
"INDIAN"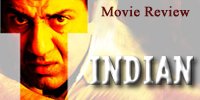 By Taran Adarsh

Sunny Super Sound's INDIAN, written-directed by N. Maharajan, is a patriotic saga.
Raj Shekhar Azad (Sunny Deol) is an honest Police Commissioner whose sole intention is to wipe out corruption. From his name to his aim, emerges unflinching patriotism. But for every such patriot, there is an equally motivated terrorist more Reviews of ASOKA
New Mp3 Songs
Listen to your favorite Nepali, English and Hindi Songs and mp3 music!

Hot Screensavers
Get screensavers of your favorite actors, actresses, nature, space and more...
Wallpapers
Get gorgeous wallpapers of Actor, actress,nature, spaceand more stars...
Movie Reviews
Read movie reviews before you watch films to avoid occassional disappointments!
Actors / Actresses
Read about your favorite film stars. Learn their likes, dislike, watch huge picture gallery...